To Offer Precision Stability in any condition
With a promise to offer Precision Positioning and Stability In Any Condition, STABILIANT was started by a team of passionate Engineers, Designers and experienced Technocrats who have collectively more than 26 years of experience in Research, Design & Product development for Indian Defence Forces and working with them in various extreme terrains in India.
Aspiring to transform the Precision Positioning and Stability Industry by bringing Innovative and Technologically superior solutions, STABILIANT would be one of the first "Make in India" OEMs who would offer high end solutions for Defence applications requiring precision positioning and stability.
Adhering to JSS 55555, MIL STD 810, AS 9100D and other relevant Military and Defence Quality Standards, STABILIANT would offer Stable, Rugged and Sturdy products like Tripods (up to 250 kg payload), Positioning Heads, Telescopic Sights, Riflescopes, Tactical Sights and Bipods etc. for Defence applications like Target Acquisition, Precision Aiming, Precision Measurements & Survey, Autonomous Weapon Systems, High-resolution Viewing & Imaging and other similar applications Apart from technologically superior products, STABILIANT would also provides Design & Manufacturing services in Precision Mechanics and Opto-Mechanics for Defence applications.
18 years in Defence PSU, Bharat Electronics Limited, Pune, in Design & Product Development.
Attained Deputy General Manager (DGM) position through 4 fast-track promotions from entry level.
R&D Excellence Award for outstanding contribution in Product Development for Army.
10 years of Field Trial experience with Defence and Paramilitary Forces.
Developed, productionised and delivered state-of-the-art technology products to Indian Army, Indian Air-force and Paramilitary Forces.
Successful trial-evaluation of developed products by foreign Defence Manufacturers.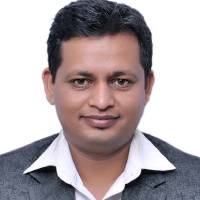 Director , Chief Design Officer
11+ years in Design & Product Development.
6+ years (on-site Design Engineer) in Defence PSU, Bharat Electronics Limited, Pune, in Design & Product Development.
2 years in Design & Product Development of Material Handling Equipments.
1 year in Design & Development of Fire Fighting Equipments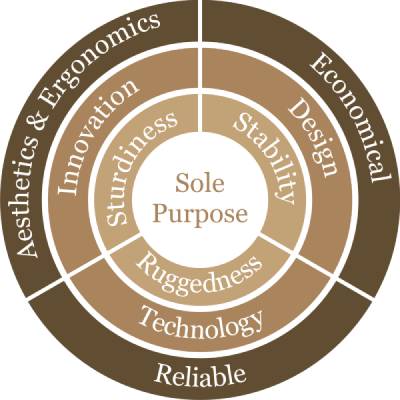 STABILIANT would endeavour to sustain as a long-life company and it's products & solutions be named, consistently over the years, by it's customers as 'Simply Good product which meets their basic need in all conditions'. The Sole Purpose, customer will use the product for, will always be in the core of STABILIANT's focus.
When raw materials undergo NABL Lab testing for quality confirmation and the products undergo Functional Tests for all the features & functions and typically more than 15 stringent Environmental Tests, the product Quality & Reliability become a by-product. Our products come with 3 promises, which bear testimony to our Quality & Reliability.
Stability
Not just Stability, micron level Precision Stability is what we promise, here conditions are not defined, when we say Stable, it comes with "No Conditions" applied be it extreme wind, extreme terrain or extreme firing shock or any other extreme condition which the customers need the products be stable in.
Ruggedness
From icy glaciers to saline coast line, from extreme low temperature (-40ºC) to extreme high temperature (+70ºC), desert to tropical rain forest, not a single topography is spared, STABILIANT's products would withstand any terrain and any climate.
Sturdiness
Products would withstand drop, bump, vibration, shock and other damage causing forces during field use, transportation and even unintended mishandling, still they will ensure 15 years of life.